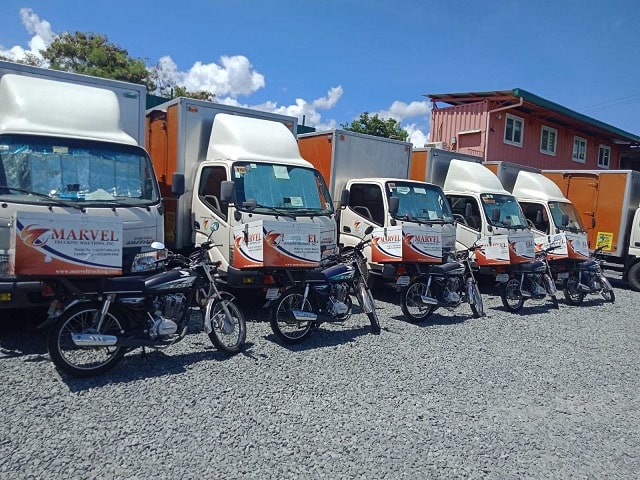 Best Trucking Services in Philippines
Every customer is our best customer. We do this by providing reliable, safe, and efficient logistics solutions with a personal touch. We're more than just trucking services in the Philippines. We provide quality customer service through happy, highly skilled workers and reliable, high tech
How to Search for the Best trucking services Philippines Offers
1. Ask somebody who have hired a Trucking Service
This is probably the quickest way for you to find a trucking service to hire. Find a friend or an acquaintance who have tried hiring trucking services before. Or somebody who works with truckers regularly. Ask about the best options they've tried as well as their experience when hiring different trucking companies.
2. Search Online, Example Keyword: "Trucking Services Philippines"
If you do not know someone who has hired a trucking service, Google and social media networks would be the best place to find possible options. The trucking services industry in the Philippines is growing, thus it is easy to find a good list of top choices that are recommended by trucking clients.
3. Make a List of Options
As you ask around or do an online search, make a short list of trucking services in the Philippines for you to consider. If you're asking somebody, select those that your friend trusts especially when he has good reasons from experience. If you're searching online, list those that have tons of great client reviews especially on social media networks.
4. Select a Few from your List and do a Background Check
From your short list, you should select some for some company background check. Highlight trucking services in Philippines that carry these points:
Long Years of Service – This is a good proof that many clients get the services of a trucking company. After all, they won't last long without a continuous flow of regular payment.
Flexible Trucking Services – Highlight those that offer flexible services especially those which suit your needs. Say, you need a 10-wheeler truck and a smaller one for different purposes. Thus, find trucking services Philippines 10 wheeler offers as well as smaller trucks in one package.
Sufficient Insurance – Of course, you can't always avoid mishaps on the road. That's why you should select a company that can take responsibility for such undesirable incidents. And having a good insurance policy is a great sign of a trusty trucking company.
5. Customer Service
Lastly, you or your company needs trucking services Philippines that has professional and efficient customer care. This factor is helpful when you need to communicate with them about an issue, such as lost and damaged packages as well as delayed delivery among other concerns. Trick is, call a company of your choice, then assess how their staff talk with you. This would give you a good idea about how they treat clients.
These simple but helpful ideas would lead you to the right trucking company to hire for your needs. Just remember to carefully select the best trucking services Philippines has today and avoid big regrets.
Contact Marvel Trucking Solutions Today for your trucking services Philippines needs!
The Best Trucking Solution Brought to you by the best people.
It's everybody's Vision to be the leader or the best. We strive to be more. We believed that every customer is our best customers, No matter how big or small. So each customer gets service that's personalized to their needs. They're served by drivers ad helpers who are vetted, highly skilled, and happy with the work they do.When you work with marvel trucking solution, you geth the best logistics solution catred to your unique needs.
VISION
To become a reliable leading provider of logistics platform in the Philippines where our customers and employees are our partners.
MISSION
To be a solutions-provider to our business partners and to develop employees' competence through continuous training and education.
CORE VALUES
Motivated Accountable Resilient Values Driven Excellent Loyal
OURCOMPANY HISTORY
ESTABLISHED – 2016
We started Marvel Trucking Solutions with 4 trucks and a handful of employees.
2017 – FORMALIZED
We invested in technology and quality training for our employees to spur growth and provide better service.
GROWTH – 2018
We expanded our fleet to 19 Hinos, 1 Canter and 1 Isuzu. We also equipped trucks with GPS and cameras for transparency and reliability.
2019 – LEADERSHIP
Working with our partners, Marvel Trucking Solutions is now on its way to become a leading and trusted brand in the logistics industry.
Why Find a Trucking Company that Uses a Good GPS Tool
You want to find a trucking company that is worth your cash. You want to enjoy client satisfaction while getting your goods at the right place and at the right time. That is why you should find a company that incorporates a dependable GPS platform in their trucking services.
A GPS tool helps a trucking company deliver quality services to clients. It helps avoid mishaps that can mess with their operations too. And it also brings many other perks to the company that ultimately makes their services worth the price.
What are the perks that GPS brings to a trucking company and its clients? That's something you should learn when hiring a trucking service today.
Benefits of a Reliable GPS Tool for a Trucking Company and Its Clients
Driving Efficiency
GPS acts as a virtual guide for drivers on the road. Yes, being familiar with the areas they serve is a big plus. But a GPS tool is handy when a driver isn't sure where to go.
This makes GPS valuable for a trucking company in the Philippines. It let drivers serve unfamiliar and far-flung places. Such a tool is helpful for new truck drivers too.
Route Planning
A trucking company in the Philippines also uses GPS tools for managing purposes. One of such purposes is for planning the routes that the trucks would take.
Route planning helps them find the fastest possible routes before the trucks hit the road. It is also helpful for avoiding traffic jams, roads under construction, truck ban, and many other transport issues. Meaning, your goods will reach the destination with little to no delays.
Seamless Communication
Efficient relay of information is another big help that GPS technology gives to the management of a trucking company in Manila. It helps them track the location and movements of their vehicles. They can easily determine when issues arise.
This tells that GPS keeps a truck and your goods safe on the road. Say, mishaps such as accidents take place. The management can receive real-time details for fast and proper response. They can easily see when a driver makes any work misconducts too.
This benefit is also helpful for clients upfront. Yes, knowing that the trucking service has an efficient management system is already a great thing. But having a chance to monitor the vehicles that handle your goods is another big leverage.
The best trucking service lets clients monitor the trucks that carry their goods, you can see the exact location of the truck. Then, you can estimate how long it would take for it to reach the destination. Some also let you communicate with the driver using such GPS apps too.
You can check the trucking company profile of the service to see if they use such a front-end GPS tool.
Enjoy these GPS Advantages from a Great Trucking Company Today
So remember, if you want client satisfaction from a trucking company, choose one that uses a good GPS platform in their fleet. It helps you enjoy great efficiency without much hassles, and make the most out of the service that you pay for!
Need or looking for a trucking company? Book Today!