Are you guys looking for tastiest recipes in Davao City?
Here are the Top 10 Best Chopsuey Restaurant in Davao City. Come and visit now!
1. New Davao Famous Restaurant
We offer a mix of classic and contemporary Chinese cuisine. We continue to bring comfort to every table with our freshly cooked and delicious dishes. We stay committed to delivering a pleasant and memorable dining experience to all our valued customers.
We make sure that all your orders are made from scratch using fresh and local ingredients. We give you a balance of comfort and good taste that is easy on the pocket. With our new contemporary design, we offer you a better and more comfortable dining experience.
2. Geritos Food House
Leading Food Delivery in Davao City. Have your favorite food delivered to your door with Geritos Food House. Fast Delivery!
Gerito's Food House started its operation last October 13, 2018, in the humble kitchen of its owner, Jean Diaz Palabrica. She began by serving Batchoy and her favorite halo-halo, together with her mother Percelita, her brother Jose Gerito Jr, and her cousins Emiljun, Romar & Melchor.
National Highway, Phase 4, Deca Homes Indangan, 8000 Davao City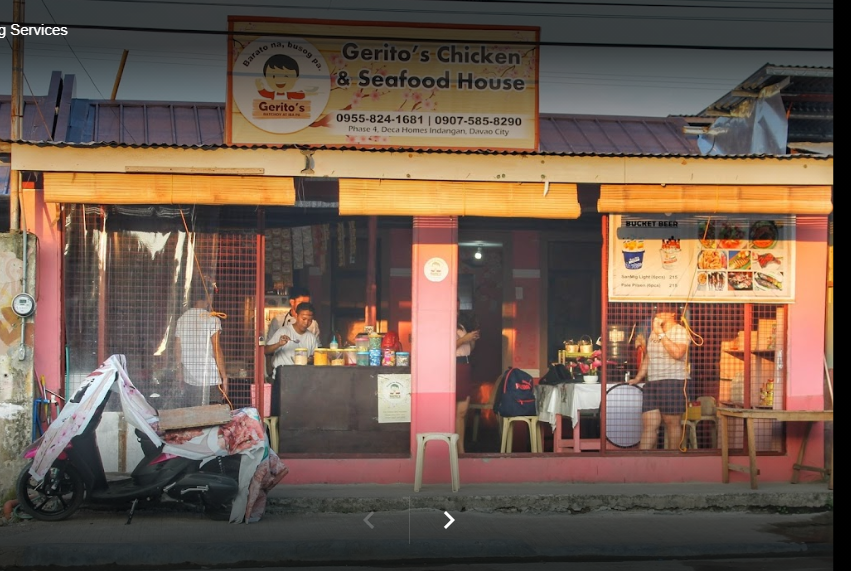 3. Davao Dencia's
They say you haven't really been to Davao if you haven't eaten in Dencia's. This old-time favorite has been serving its well-loved dishes since the '50s. Originally from Metro Manila, the owner-couple decided to move to Davao and take their business with them. Today, the restaurant's Chinese-Filipino dishes are on top of any Davaoeños cravings. Ask almost anyone and they would recommend the Lugaw and Tokwa't Baboy but make sure to leave some space for their Pancit Canton Special and Smoky Chargrilled Pork Chop as well.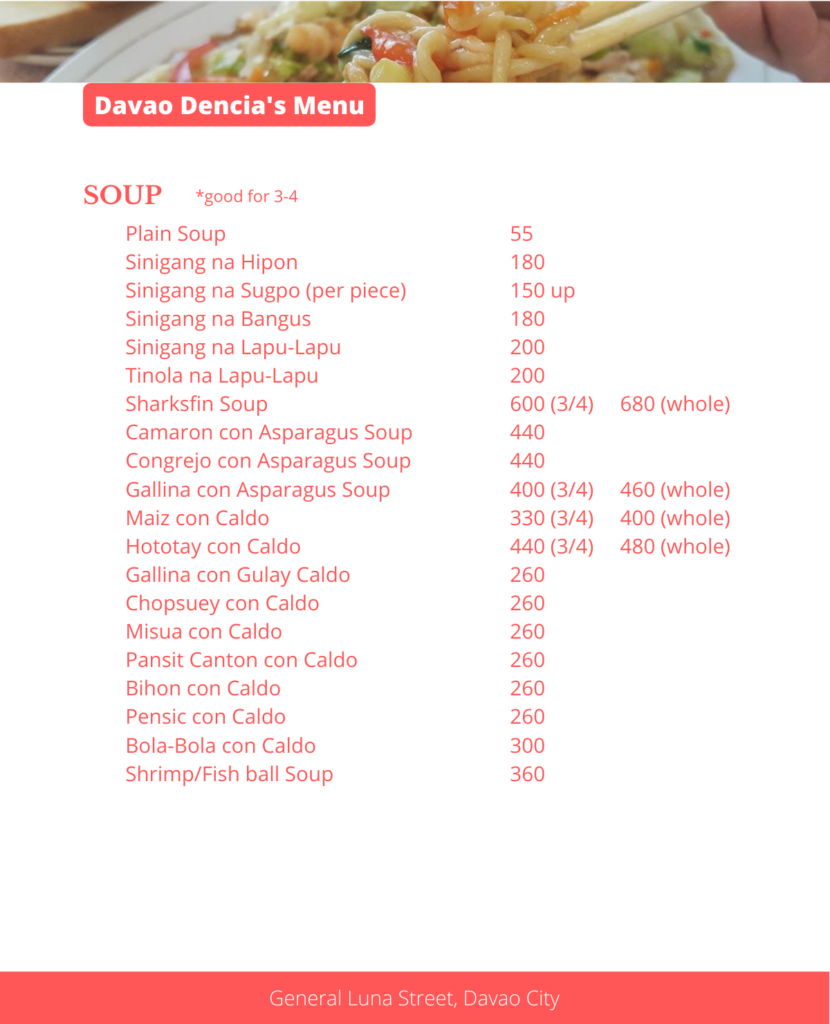 4. Gerry's Restaurant and Bar
Here at Gerry's, we aim to give everyone a pleasurable dining experience, serving only the freshest food ranging from Filipino favorites – Sisig, Inihaw na Pusit, Crispy Pata, Beef Kare-Kare, Adobo Shreds to exotic cuisines.
I have always dreamt of putting up a place where everyone could hang out and enjoy good food. With my passion for cooking and love for grilled dishes came Gerry's.
Although the original concept of my business was one where people could unwind with a drink or two, Gerry's has become a family restaurant, too.
From opening its first store in Tomas Morato, Quezon City, Gerry's has come a long way. With its continuous expansion nationwide, Gerry's has also opened branches in the United States, Singapore, and Qatar.
5. Classic Savory
Classic Savory has been the ultimate casual dining destination in the Philippines for over 60 years. If you're looking for the perfect place to satisfy your cravings or celebrate a special occasion with your loved ones, our restaurant has everything you need to enjoy a grand time.
We offer a delightful menu filled with staple favorites, such as our timeless Lomi soup, special-recipe fried chicken, and plenty of new additions to provide an enjoyable gastronomic experience.
Browse through our site for more about our scrumptious dishes, and visit our nearest branch to taste the original savory goodness we're known for.
6.Sooo Pinoy in Davao City at Flyover Ihaw-Ihaw
It was a feast of Davao delights and specialties as we ended our second night at Flyover Ihaw-Ihaw. Conceived almost 20 years ago, the restaurant aims to impart delectable savory food at the same time generating employment for economic progress. Its main specialties are the chicken and pork barbecues thus the "ihaw-ihaw". An open kitchen greeted the Sooo Pinoy foodie team when we went in and there was rhythmic gastronomic chaos as the cooks were all busy preparing orders here and there.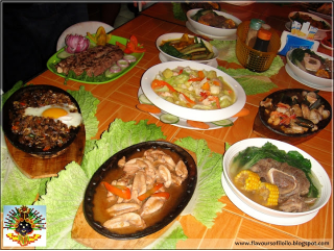 7. Kuya J Restaurant
Well, Jericho is the restaurant's official endorser and, in my opinion, is perfect for the role. In the TV ads and in other forms of media, he looked convincing as Kuya J himself.
Branding-wise, the restaurant does a great job in communicating an image that is warm and welcoming, akin to a big brother who is ready to take care of his younger siblings.
8. Bondi and Burke Davao
If you are looking to experience a cozy and ultimate fine dining restaurant then this is the place to be! The food is top-notch so it is on the pricey side but the serving portion will be large so you will truly experience their mouth-watering meals! I recommend ordering their Wagyu Beef Ribs and finish it with Vanilla Creme Brulee as your dessert. Yummy!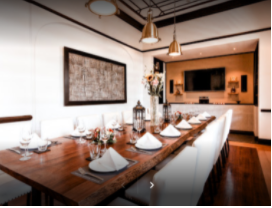 9. Jack's Ridge
Prided itself to be situated at the top of Shrine Hills Matina Davao City, the food is definitely heavenly! From Filipino food cuisines like chicken barbecue to desserts like halo-halo, your palate will definitely be satisfying. And did I mention that it is one of the most romantic places in Davao? It has beautiful scenery and ambiance at the topmost especially visiting at night for you will be seeing the sea of lights all over Davao City. A must-visit!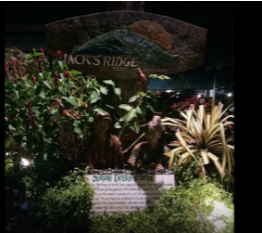 10.Balik Bukid Farm and Kitchen
One of the most celebrated restaurants here in Davao City with all the delectable authentic Filipino dishes is Balik Bukid Farm and Kitchen. And did I mention they also serve vegan food? Plus it is a family-friendly restaurant so if you are planning to visit it with your kids, then this is the place!
Balik Bukid Farm and Chicken is located at Sandawa Plaza Brgy 8000, Quimpo Blvd, Davao City.kings Luxury Buffet
Source:
https://www.traveloka.com/en-ph/explore/destination/davao-cityrestaurants/63674
https://welovedavao.davao-global-marketing.com/2020/11/06/must-try-restaurant-davao/
You may also like: